Weddings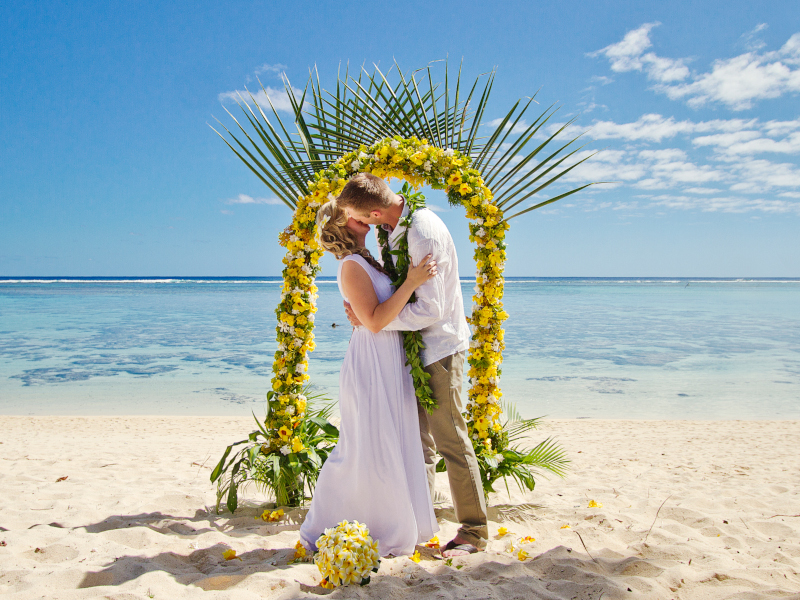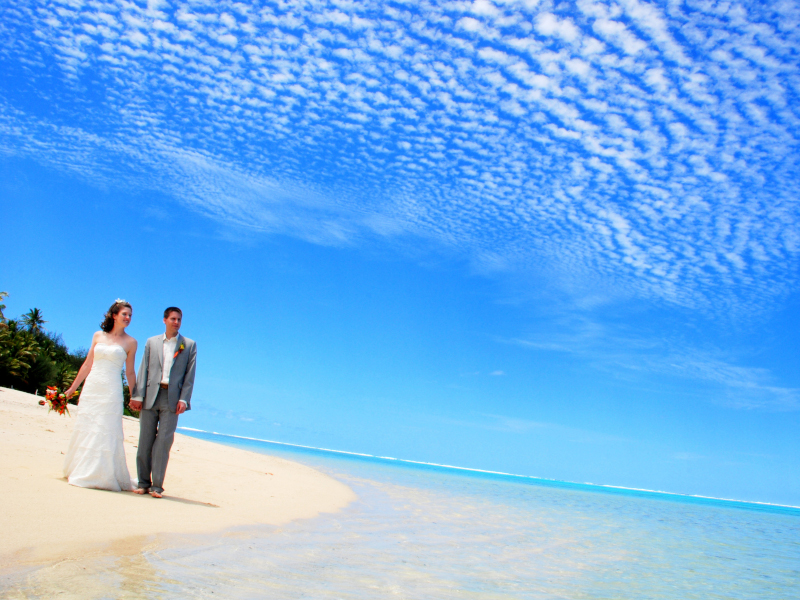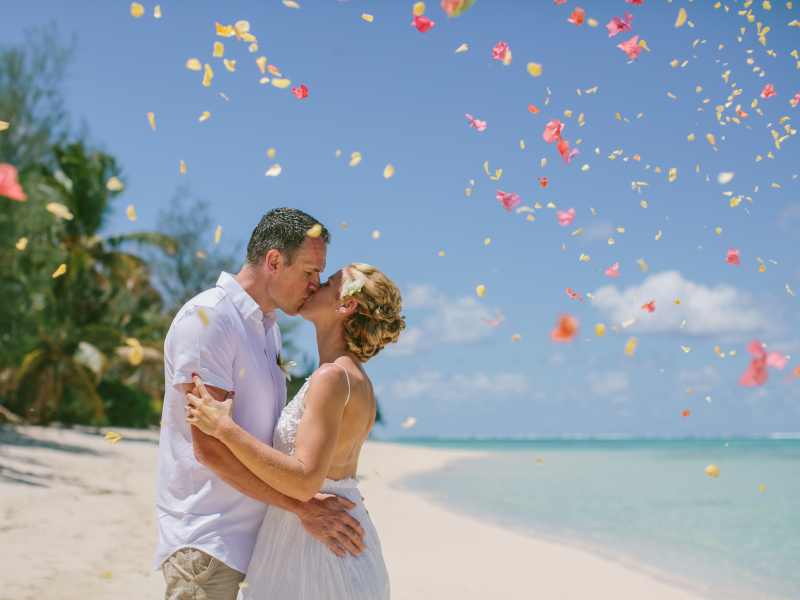 Moana Sands Beachfront Hotel … your perfect wedding venue
Choosing a wedding planner and venue are important, integral decisions to ensure the success of your wedding. Here at Moana Sands, we have been providing weddings for many years, our agents (Wedded Bliss) understand what it takes to make your dream wedding a reality.
With one of the most breathtaking beaches our island has to offer, there is no better venue to exchange your vows … our team at Moana Sands Beachfront Hotel look forward to welcoming you to our Rarotonga Beach Accommodation.
Our agents (Wedded Bliss) will take care of all the preparations for your special day to the highest detail, from arranging the wedding license, marriage celebrant, bridal party hair and makeup, florist, catering, photos, and of course, your ceremony and reception. Simply choose one of the Wedding Packages below, and we shall look after everything for you.
We pride ourselves in ensuring our brides enjoy their special day, and not worry about anything.
Our weddings are, quite simply, stunning.
WEDDING PACKAGES WITH MOANA SANDS (SUPPLIED BY WEDDED BLISS RAROTONGA)
** Escape Package **

Thinking of eloping? This is the perfect choice for couples who wish to tie the knot in paradise.
Inclusions:
Professional Wedding Planning services with our experienced planner, with over 20 years industry experience and knowledge
Unlimited email correspondence prior to the wedding
Arrival wedding consultation
Marriage license application and assistance
Scheduling consultations with suppliers.
Ceremony Venue and preparation at Moana Sands Hotel
Signing table with white linen
Your Wedding Planner will attend the Wedding Ceremony ensuring your day goes off without a hitch
Marriage Celebrant
Wedding Flowers for Bride & Groom
Bottle of Celebration Bubbly for 2 (can be substituted for drinking coconuts)
Special Gift to commemorate your Wedding Day
** Memories Package **

Create amazing memories for you and your guests. Suitable for small to medium groups of up to 20 guests
With the inclusions of the Escape Package, PLUS:
Photography Package
Experienced Hair and Makeup Professional to style the Bride
Beach decoration
Island String Band
** Rarodise Package **

The Rarodise Package is our most exclusive wedding planning package, and ideal for those that want to dream big, and have a truly memorable event in Paradise. This package provides you with complete peace of mind from the early concept and initial planning stage, right through until you depart our shores at the end of your stay.


With the inclusions of the Escape Package PLUS:
Wedding Rehearsal
Deluxe Photo Package with full coverage through to your reception
Bridal Party Flowers for up to 2 Bridesmaids and 2 Groomsmen
Experienced Hair and Makeup Professional to style the Bride and up to 2 Bridesmaids
Wedding Platters and Celebration Bubbly for Bridal Party Preparation (suitable for up to 6 people)
Beach decoration
Island String Band for the Ceremony and Cocktail Hour
Finger food for 30 guests
1 hour drinks package of beer, bubbly and non-alcoholic drinks
2 tier wedding cake
Couples massage by our trained therapist in the privacy of the Moana Sands Spa
Romantic Beachfront Dinner for two to be taken at your leisure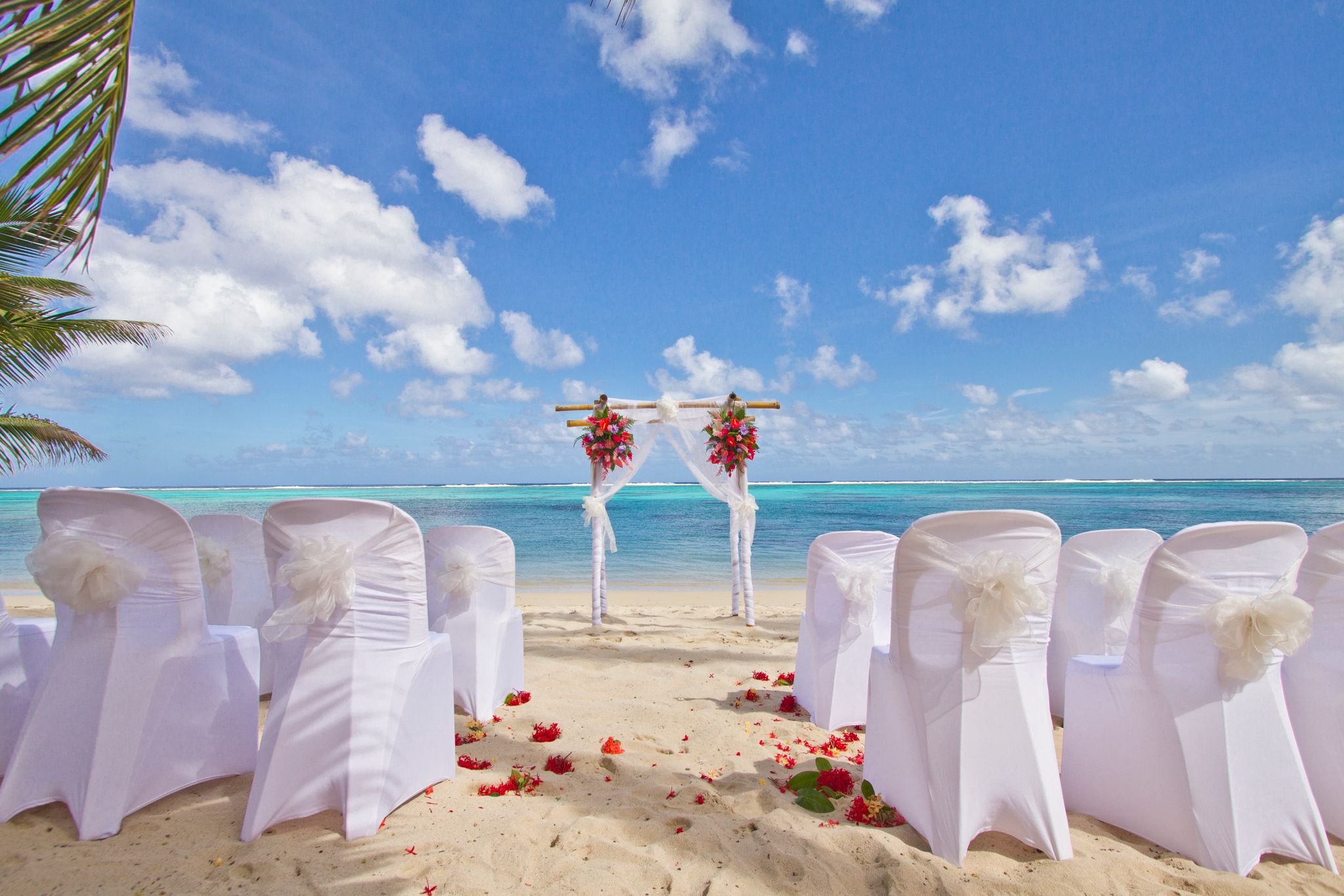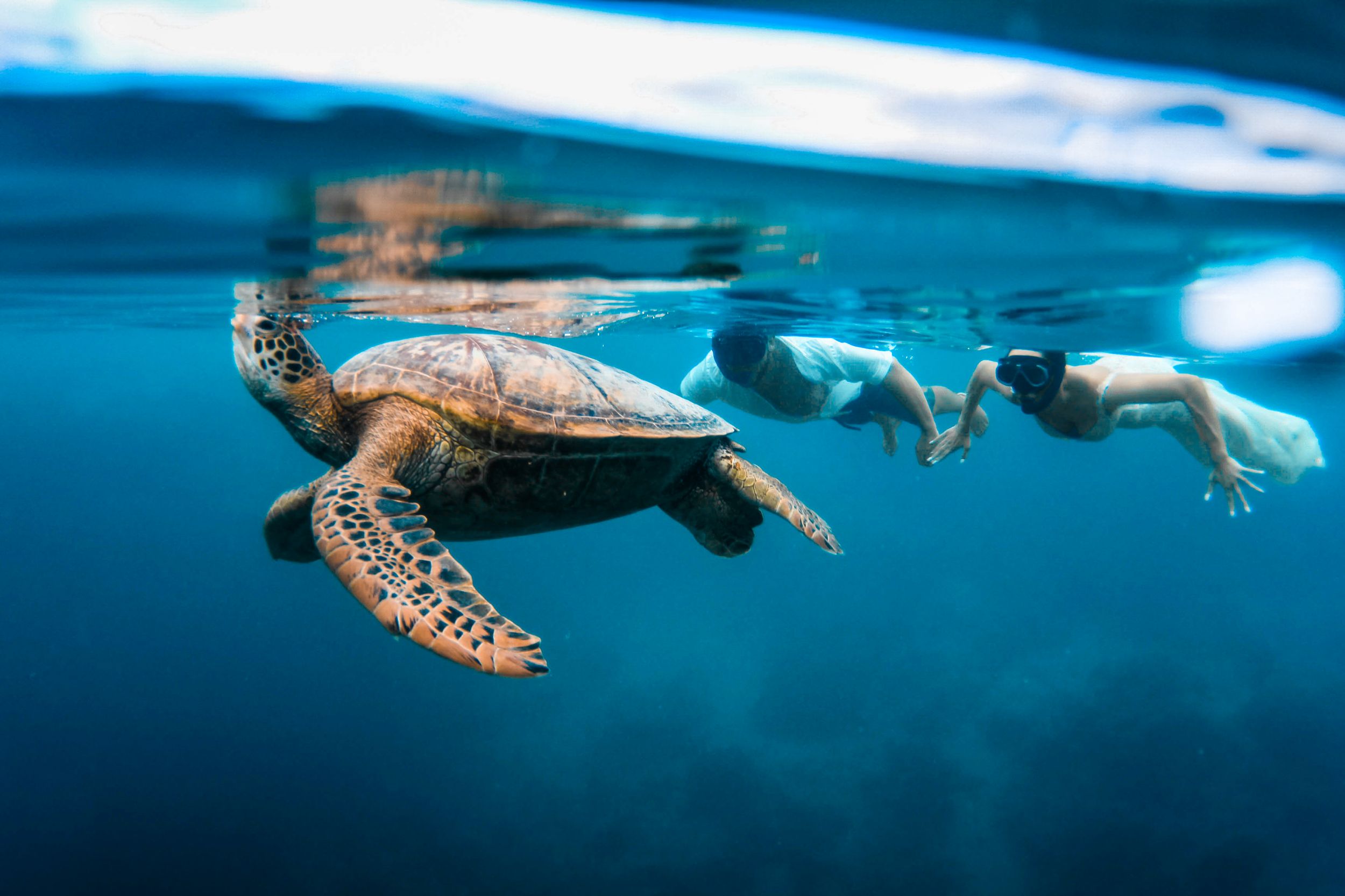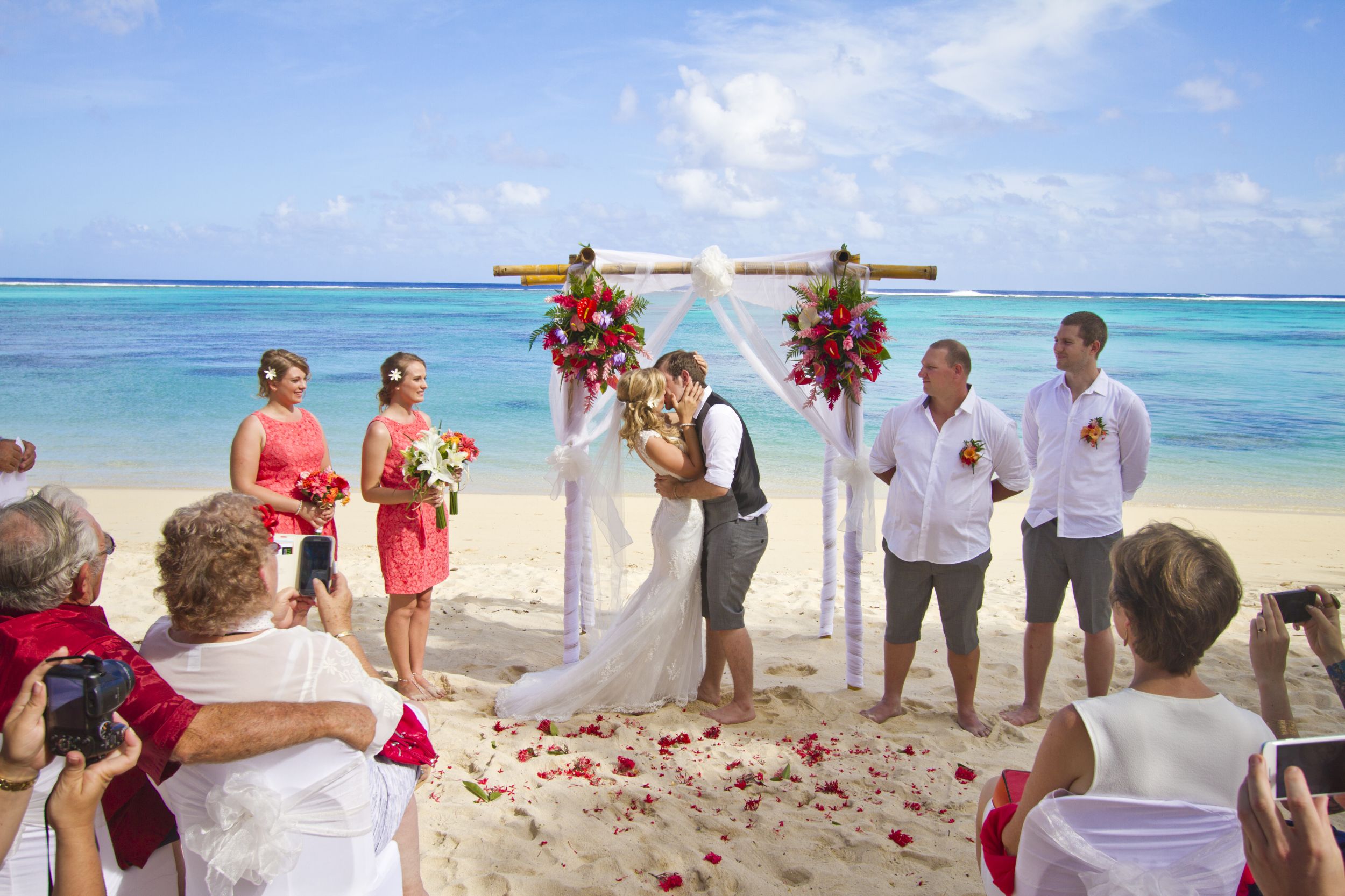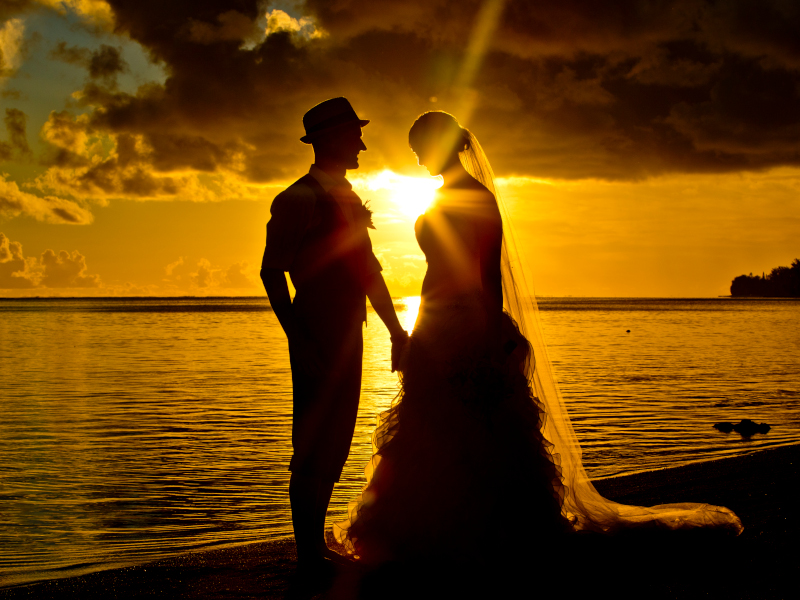 Contact our friendly team at reservations@moanasands.com to discuss your Wedding in Paradise ... we will make your wedding dreams a reality!
Wish to rededicate your marriage? There's no better place to celebrate your love for eachother than here in paradise.
** Your Renewal of Vows Package **
Your Renewal of Vows package will include all the pre-planning and booking of services, consultation where needed on arrival, and one of our team present as your personal planner on your special day.
Your marriage celebrant will tailor-make your service to suit the occasion. If you wish to discuss any specific details prior to arriving, you can contact the celebrant by email. Otherwise a full consultation is included with your celebrant once you arrive here in Rarotonga.
Flowers for both 'Bride & Groom' are included, comprising a neck ei for him and her.
Included will be a bottle of Bubbly to celebrate, plus an island inspired gift from us, to mark your special occasion.
To commemorate the day, you will also receive a certificate to sign. We will supply the signing table and chairs, so you don't need to worry about anything.
At an extra cost we can also arrange a stylist, photographer, entertainment, sunset dinner for 2, or anything else that you wish to have.
We look forward to making special memories for you!
Contact our team at reservations@moanasands.com today for all Cook Islands Wedding packages and resort accommodation in Rarotonga.