Our Moana Promise & COVID Travel Information
Your safety is our priority
The Cook Islands Promise is a national commitment to protect all Cook Island residents and international visitors from the severe acute respiratory syndrome virus widely known as COVID-19. We are extremely thankful that our nation has remained COVID free throughout this global pandemic.
Here at the Moana Sands Group, we have introduced the following elevated hygiene and prevention measures to ensure your peace of mind when you stay with us:-

• Implementation of highest level cleaning programme in public areas, with frequent disinfection of all high touch areas
• Reinforced room cleaning and disinfection protocol, including extra disinfection of high touch room and bathroom areas
• Pragmatic physical distancing in all common areas
• Sanitiser provided in key public places
• Dedicated Moana Sands airport transfers with high level procedures in place
• Participation in national CookSafe and CookSafe+ programmes
IMPORTANT

Your Airport Transfers
As a precaution, we encourage all passengers to wear a mask whilst in the shuttle bus. For your peace of mind, our Moana Sands dedicated driver will also be wearing a mask, and we will have a CookSafe scanner and hand sanitiser station available at the shuttle.
Snorkelling equipment
We strongly recommend guests bring their own snorkelling equipment. Whilst we offer courtesy use of equipment and carry out high level of cleaning and disinfecting after each usage, we recommend guests bring their own.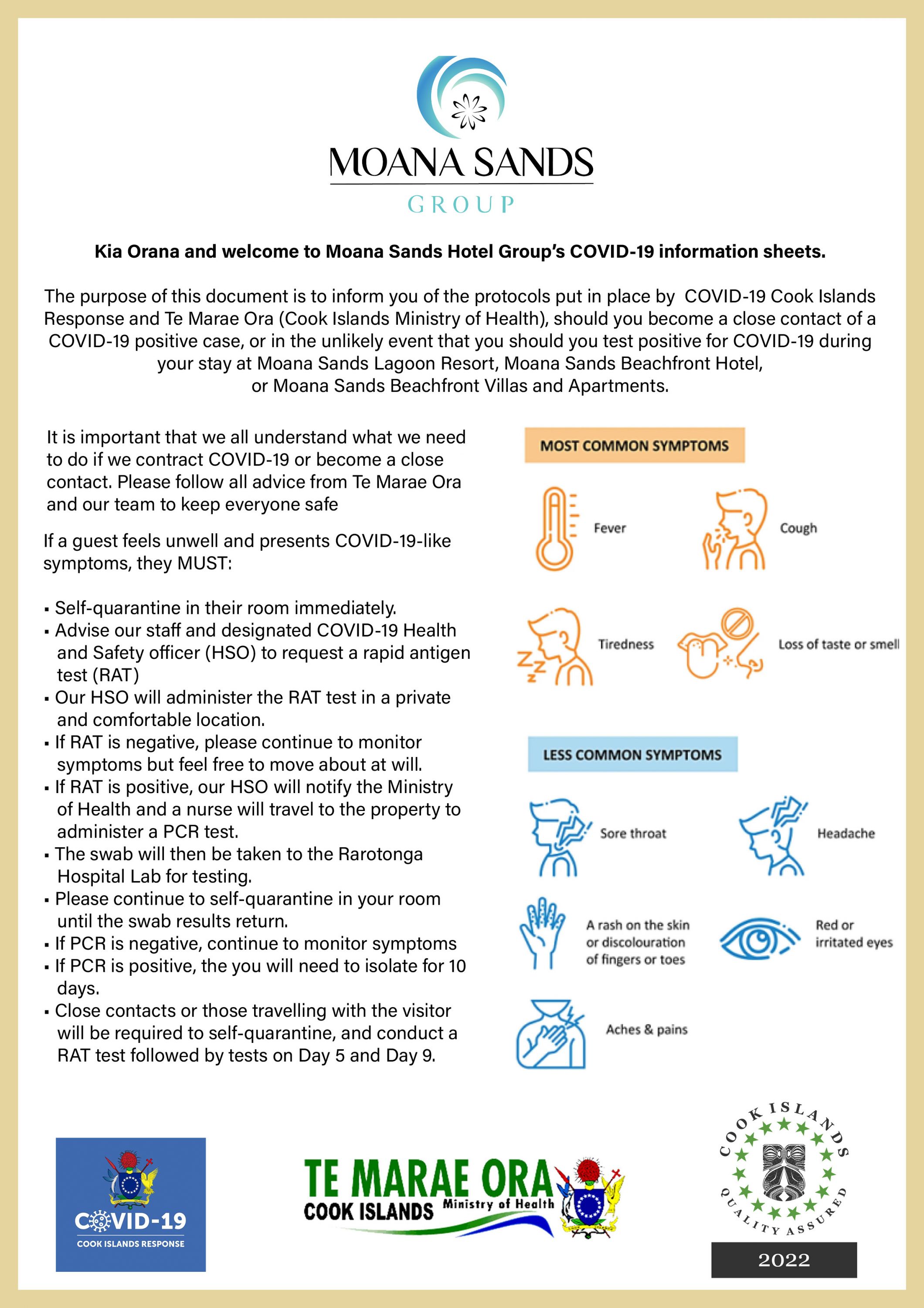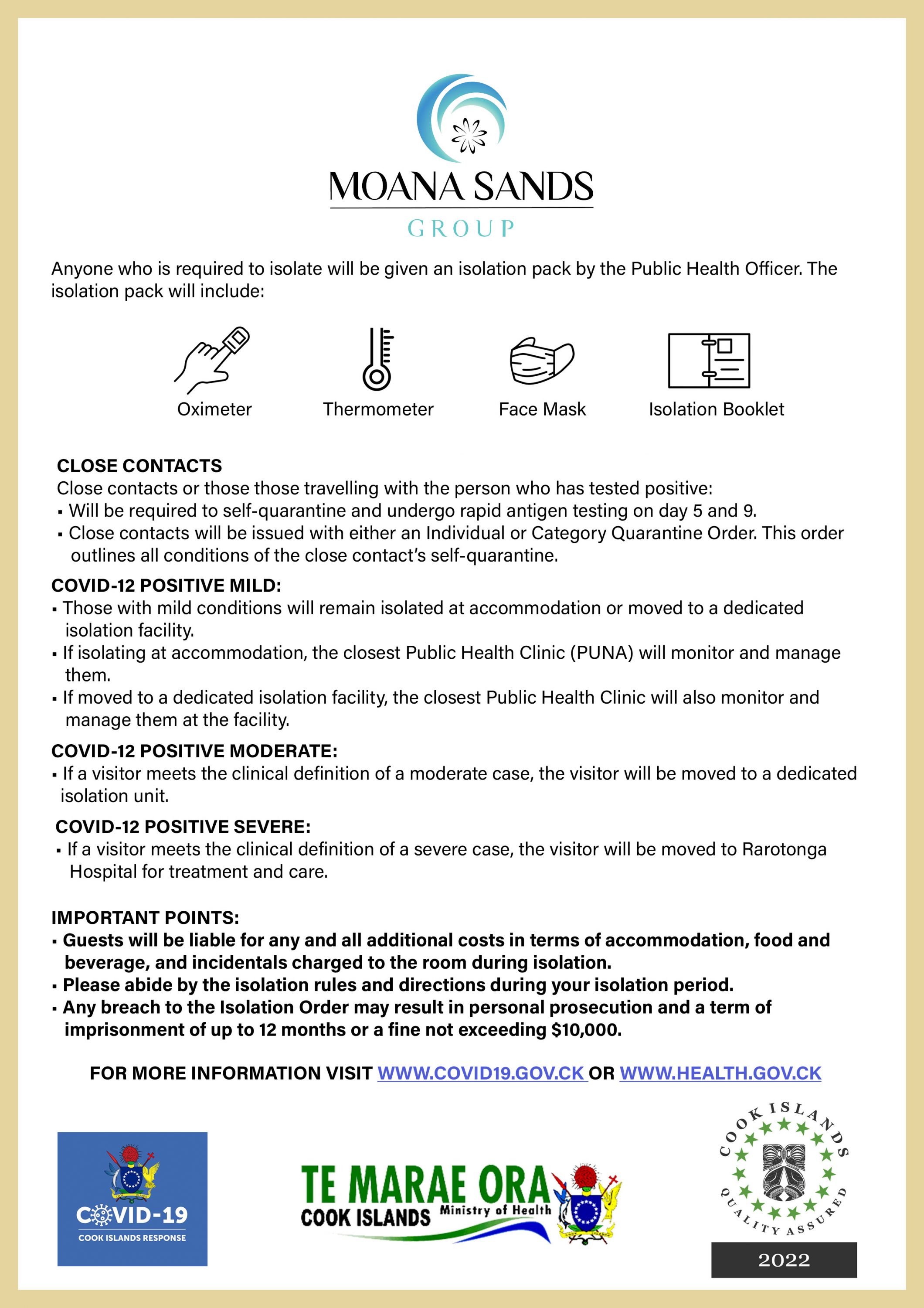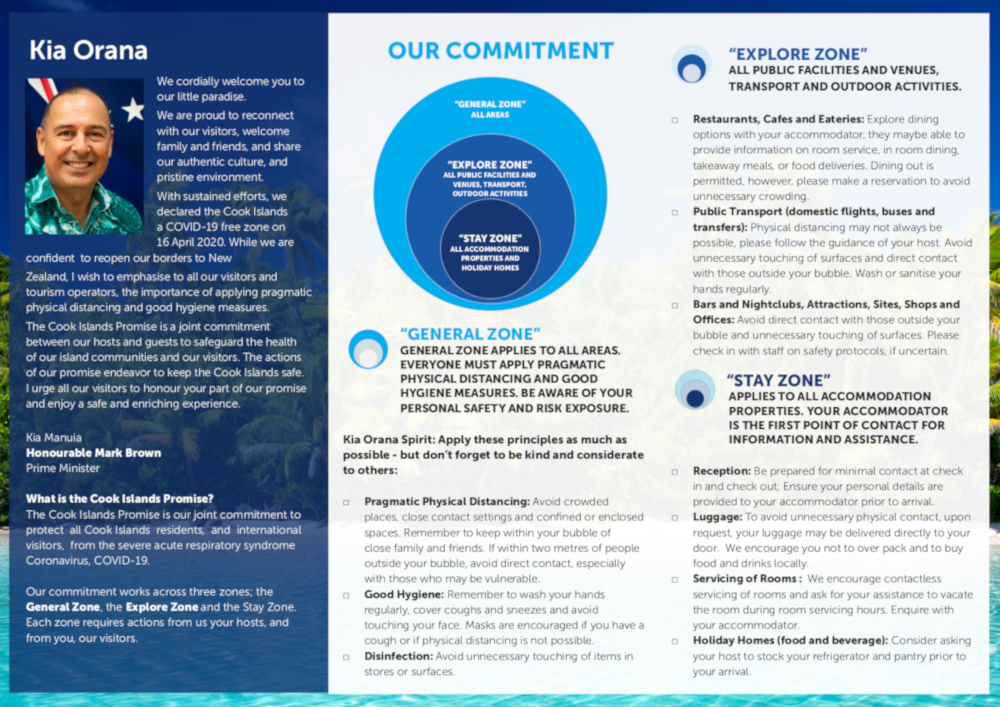 When you arrive, we recommend CookSafe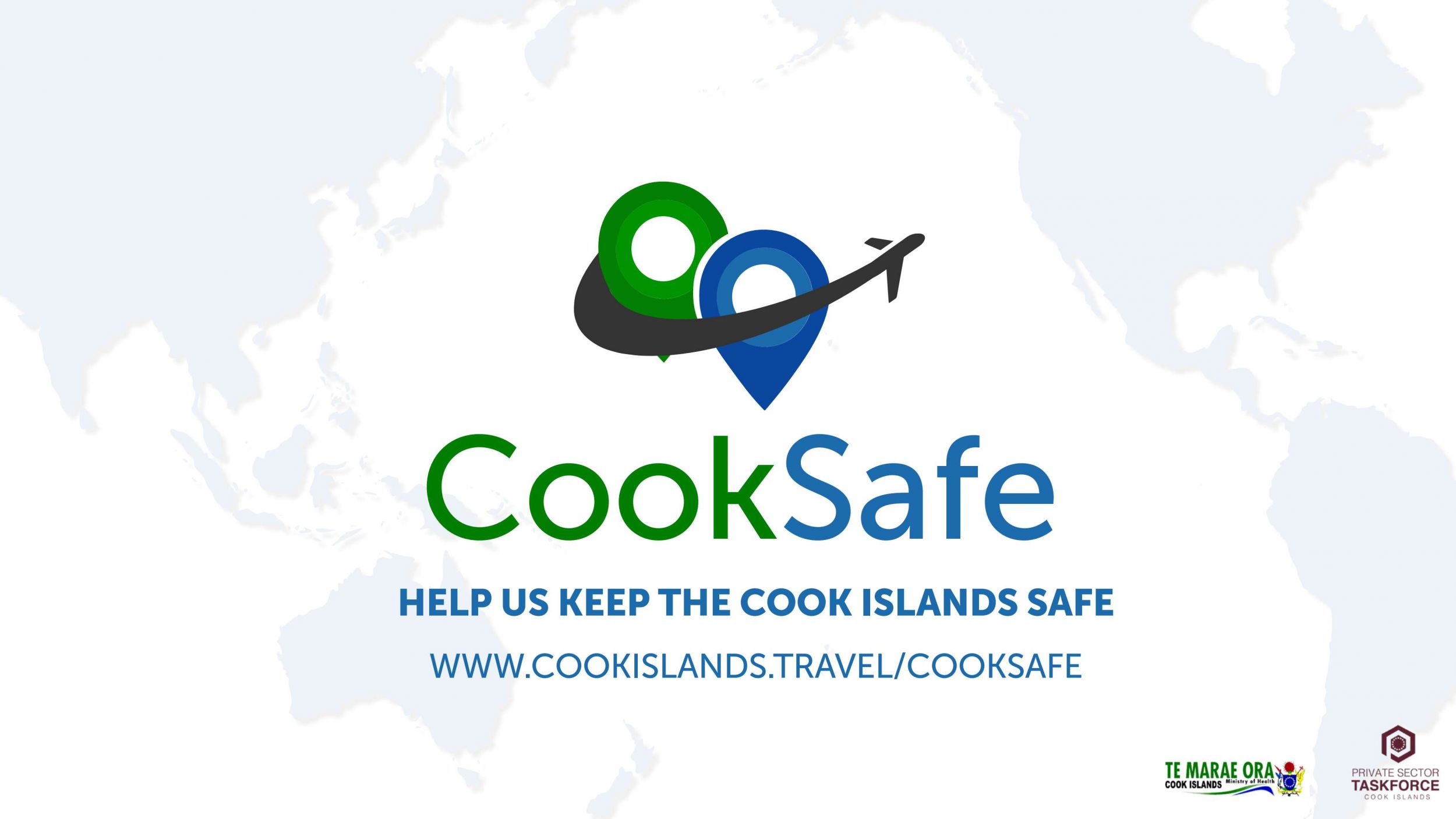 CookSafe is part of a national programme to protect the Cook Islands from the severe acute respiratory syndrome virus widely known as COVID-19. CookSafe is a voluntary contact tracing (not tracking) system. You can check in and check out of participating businesses around the island, such as hotels, shops, cafes and restaurants. Your participation means you are a part of the national effort to keep the Cook Islands Covid-19 free, for which we thank you. To register for CookSafe, complete the simple form which will be handed to all passengers on your arriving flight into Rarotonga.